What can we design for you today? Talk to a building specialist to learn more. 1-888-449-7756
Olympia Steel Buildings has a design for you.

Standard Features of Our Steel Building Kits
See our standard features that stand out above the crowd.
---
PBR Roof Panels
Our 26-gauge Purlin Bearing Rib panels are far stronger than the commonly used "R" roof panels. They stand up against rough weather conditions and last for years.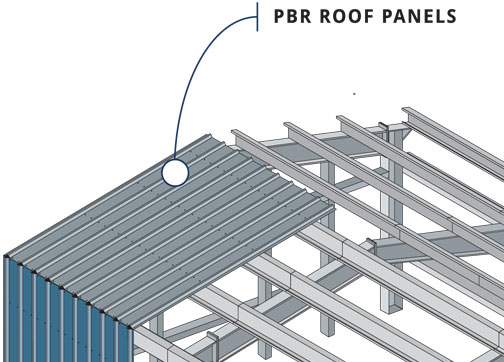 ---
Silicone-Polyester Coating
Olympia buildings are precision coated with AkzoNobel paints, a leading producer of paints, finishes and synthetic resins for industrial applications.
The right exterior paints protect the building from rust, corrosion, UV damage, and the elements.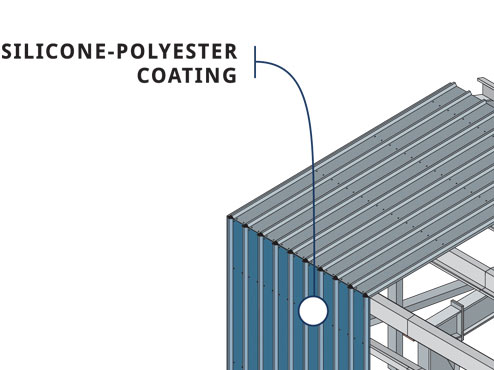 ---
Galvanized Girts, Purlins & C-Sections
All Olympia Buildings come standard with galvanized roof purlins, wall girts and c-sections to protect against rust.
Galvanization is a manufacturing process that makes steel stronger and more resistant to rust and corrosion.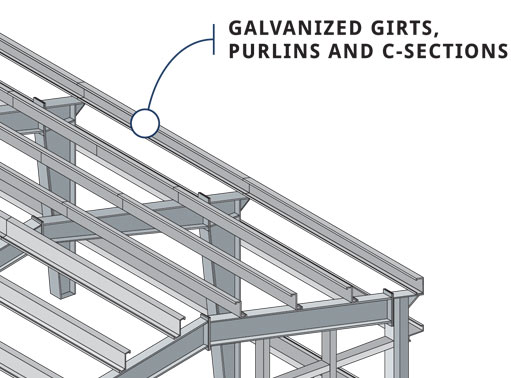 ---
Stainless Steel Capped
Self Drilling Fasteners
Engineered for rapid drilling, Olympia Steel Buildings' self-drilling metal building fasteners resist slipping of the drill point thus minimizing surface damage.
Just put the fastener on your drill, make contact at the pre-punched hole, and drill for the easiest way to assemble and fasten the sides and roof panels along the structural beams.
---
Steel Main Frame, I-Beam Construction
A permanent galvanized coating is applied at the steel mill which prevents corrosion and prevents rust from spreading to the sheeting, which could create leaks.
Your steel building kit should last for decades under ordinary conditions. Olympia offers a limited 40-year rust-through perforation warranty on panels, a 40-year paint warranty against chipping and cracking, and limited lifetime product warranty on fasteners.
---
Popular Add-Ons
In addition to your standard steel building kit, we offer popular add-ons to customize the look and functionality even more.
Standing Seam Roofs
Standing seam roofs make your structure more resistant to wind and weather. They have better clips to resist high winds, and they offer easy installation.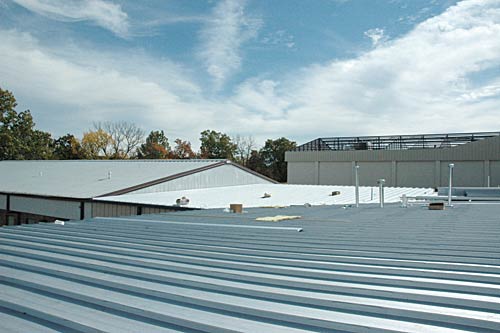 Solar Panels
Solar panels make your building more cost-effective and efficient by lowering your utility bills. Solar panels are also recyclable while lowering your carbon footprint and helping your company achieve sustainable goals.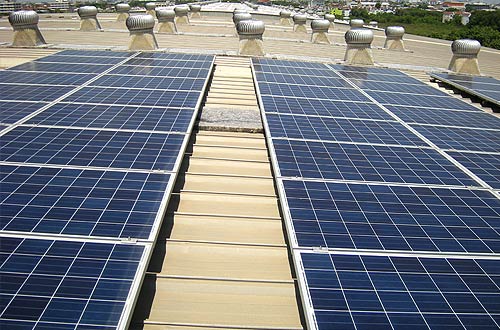 ---
Types of Construction Ideal for Steel Building Kits
Our steel building kits are ideal for many commercial applications.
Retail Showrooms
Do you have a furniture gallery that needs an expansive space? How about a car dealership? We can send you a steel building kit for these retail commercial spaces.
Garages and Auto Repair Shops
Garages and auto repair shops often have higher ceilings for tool storage or for hoses and pipes needed for oil and vehicle fluids. They also offer better ventilation for fumes.
Industrial
Do you own a manufacturing facility, warehouse or assembly plant? Steel building kits offer an inexpensive way to assemble your building quickly and with less costs.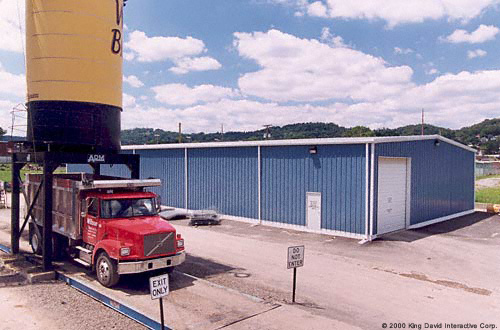 Agriculture
Steel building kits provide great storage areas for agricultural equipment and shops, but also for agricultural chemicals, commodities, fertilizer, and supplies.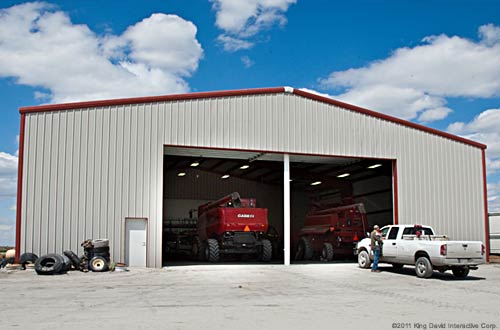 Recreation
Recreational centers, including indoor tennis courts, basketball courts, and swimming pools all benefit from being out of the weather.
Religion
Churches, mosques, synagogues, and temples, along with their recreational centers need a lot of space to handle big crowds, classes, and fun gatherings. Steel building kits make your construction costs lower when you're on a budget.
Public Spaces
Government buildings and contracted construction always have budgetary constraints. Olympia's steel building kits help keep your project on time and under budget.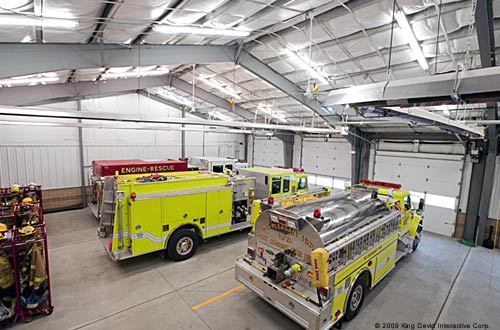 ©2009-2023 King David Interactive Corp. All Rights Reserved. | CALL TO SAVE NOW! 1-888-449-7756