What can we design for you today? Talk to a building specialist to learn more. 1-888-449-7756
Building Features
PBR Roof Panels
Our 26-gauge Purlin Bearing Rib panels are far stronger than the commonly used "R" roof panels.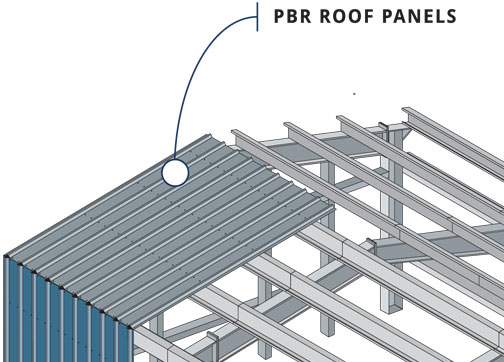 ---
Silicone-Polyester Coating
Olympia buildings are precision coated with AkzoNobel paints, a leading producer of paints, finishes and synthetic resins for industrial applications.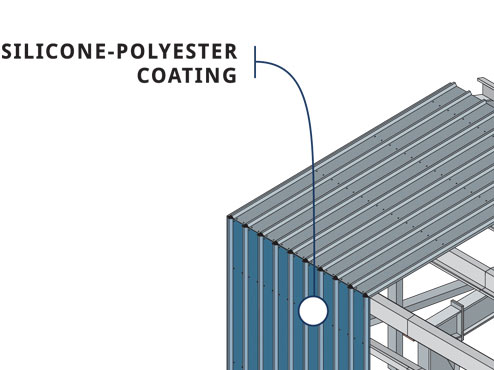 ---
Galvanized Girts, Purlins & C-Sections
All Olympia Buildings come standard with galvanized roof purlins, wall girts and c-sections to protect against rust.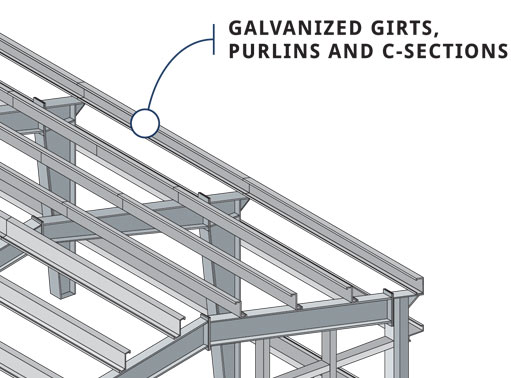 ---
Stainless Steel Capped
Self Drilling Fasteners
Engineered for rapid drilling, Olympia Steel Buildings' self-drilling metal building fasteners resist slipping of the drill point thus minimizing surface damage.
---
Steel Main Frame, I-Beam Construction
Gray primer oxide is applied on main frames as protection against corrosion.
©2009-2023 King David Interactive Corp. All Rights Reserved. | CALL TO SAVE NOW! 1-888-449-7756