What can we design for you today? Talk to a building specialist to learn more. 1-888-449-7756
Metal Farm and Agricultural Buildings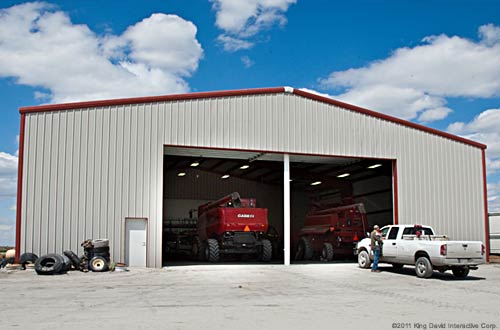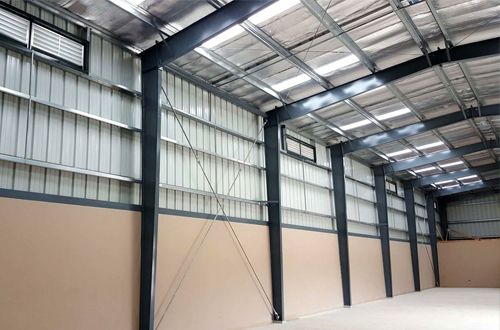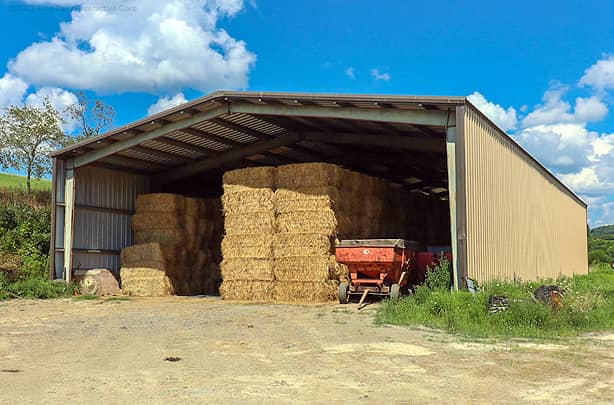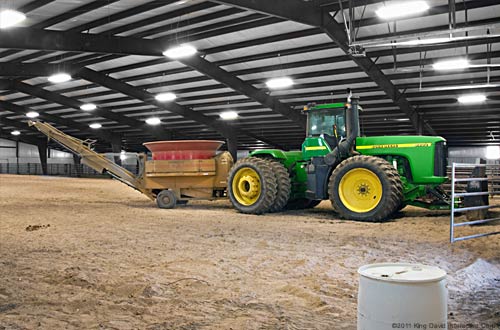 Our metal farm and agricultural buildings can be used for:
Crop and Grain Storage
Combine Storage
Harvester Storage
Tractor Storage
Commodities Storage
Livestock Shelter
Speak With a Consultant
Contact one of our building experts to learn more or request an online quote below.
---
Because Your Business Depends on It.
With more than 30 years of experience and a reputation for quality and innovation, Olympia Steel Buildings has earned a trusted reputation for unequaled customer service. Our steel farm buildings are made from top-quality materials, ensuring that you receive a safe and secure metal building for your farming or agricultural needs. Our buildings are affordable, durable and proudly made in the USA.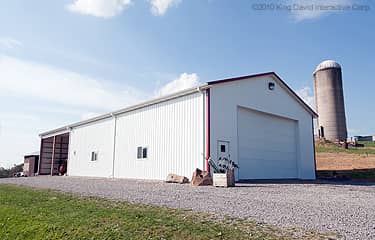 Our agricultural metal buildings are designed to last longer than traditional wooden structures with minimal maintenance required to keep them in good condition. These farm buildings are also more environmentally friendly since they use less wood than other types of construction materials. This means that when you choose Olympia Steel Buildings for your farming project, you can feel confident that you're getting one of the safest and most durable farming structures on the market at a price that will fit your budget.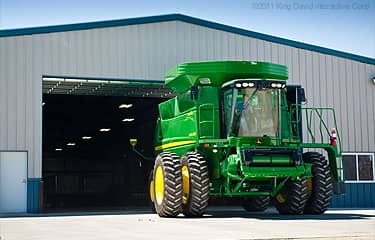 Our commitment to using only the best quality materials ensures your custom steel building is built to last, and we are proud to offer comprehensive and lasting warranties to match: We provide a 40-year limited rust-through perforation warranty on 26 gauge AZ55 Galvalume® PBR roof panels. We also offer a 40-year limited warranty on the paint.
First established in 1988, Olympia Steel Buildings have been used in agricultural contexts for decades. We've seen our metal farm buildings used for everything from harvester storage to livestock sheltering, and thus possess a comprehensive reservoir of experience facilitating and supporting these usage cases. At Olympia Steel Buildings, we understand your needs and will work with you to create a building that both fits your requirements and is also cost-effective.
Our wealth of experience directly translates into efficiency and professionalism: We understand that your time is valuable, and make it a point to deliver your building to your site with minimal delay. Our efficient delivery and community freight scheduling reduces delivery costs and saves you time and money.
Our metal farm buildings are highly versatile and can be constructed in any size or dimension to fit your needs. For example, our steel barn kits can be used as pole barns to store hay or grain as well as livestock shelters for horses, cows, pigs and more. Our prefabricated agricultural buildings can easily be converted into a workshop or equipment storage space, too.
Whether you need hay storage, livestock housing or equipment storage, we have the perfect building kit for your needs, and our experienced sales representatives will work with you to verify and meet local building codes for wind and snow load specifications.
If there are any particular applications you have in mind and need help figuring out whether Olympia Steel Buildings are the right choice for you, you can reach out to us below for further guidance.
At Olympia Steel Buildings, we harbor a deep passion for country and community, and are proud to say that we manufacture all of our steel buildings here in the United States of America. We have weathered several economic storms and continue to maintain an excellent reputation for quality and service, with the goal of providing our customers with the best buildings at the best possible prices. We pride ourselves on providing our clients with the most comprehensive building package available on the market, and our team of professionals is always available to answer any questions you may have.
Speak With a Consultant
We take our responsibility to provide our customers with timely, cost-effective solutions that are designed to meet their specific needs seriously. We understand that each building project represents an important investment for your organization and to ensure that you can count on us to deliver on our promises, it has always been our company's aim to provide you with excellent customer service and support before, during and after the sale.
Our experienced and knowledgeable staff will help you every step of the way and make sure you get exactly what you want. For more information on our services, please browse through our website, get a quote by pressing the Price Estimate button below, or call us at 1-888-449-7756 to speak with one of our experts.
All Olympia steel buildings feature
Engineering
to last a lifetime
40-Year
Limited rust-through perforation warranty
40-Year
Limited warranty on paint
Why People Choose Olympia
Years of metal storage building design experience
providing quality products at savings of up to 50% over conventional construction.
40-year limited rust-through perforation warranty
on 26 gauge AZ55 Galvalume® PBR roof panels.
40-year limited warranty on paint
on the siliconized polyester colored coating for walls and trim.
Efficient scheduling
delivery and community freight to reduce delivery costs and save you money.
Precision design
meeting or exceeding industry standards.
Made in America
meeting or exceeding industry standards.
©2009-2023 King David Interactive Corp. All Rights Reserved. | CALL TO SAVE NOW! 1-888-449-7756