What can we design for you today? Talk to a building specialist to learn more. 1-888-449-7756
How to Save Money when Purchasing a Building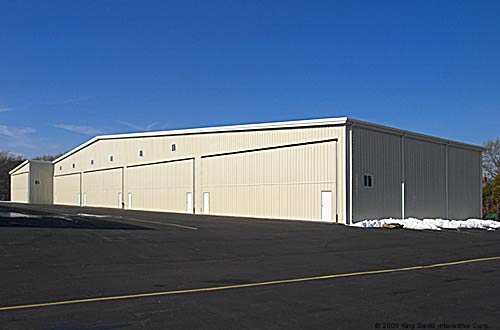 How Steel Buildings Save Money At Every Stage Of Your Project
To say an item or process saves you money is to only tell half the story, as there are upfront, short term and long term costs associated with almost anything; especially something as intense as building a whole new structure. Using prefab steel buildings is something that saves you money at more than one part of the entire process, broken down into phases. There are three "phases" during which you can save money: Purchase, Construction and Use. These represent upfront, short and long term costs, and the ways you save money on all of them when comparing it to using more conventional building methods like wood or brick.
Purchase
At this stage of the process, you've obviously decided that steel is the best option to complete your project. Prices for prefab steel buildings typically ring in at approximately 30% less than more traditional building methods. This also depends on the size of the building you're looking to construct. With widths up to 200 ft. and unlimited lengths, the use of the building is going to be a vital consideration before you make the final decision to purchase one or our structure types. Find one that is the closest to what you're looking for, and keep in mind that some of them can be used interchangeably depending on what it's being used for. At this initial point, look to make a decent savings on just the purchase of the materials you'll need for your project. Keep in mind, everything you need will be included in the package so there won't be a need to buy extra materials or specialized tools to get the job done.
Construction
During the construction process, you'll have yet another opportunity to save money on your building. As mentioned, all the parts and pieces of your structure are sent to you together for the purpose of easy and seamless DIY construction. Since the pieces only have to be correctly placed and well secured, this can be done without needed specially skilled contractors to do the job. Using general contractors saves you money in the end, especially considering that you will need them for much less time than with other construction methods. Right after the construction is over, there will be little to no waste left over after the fact. This means you will save money on the extra cleanup labour and transport of waste materials to another location. When using building methods like wood or brick, there's often tons of leftovers from having to customize and correctly size the material while on site. With prefab steel buildings, those items come to you intact and ready to go.
Use
You can also save money once your structure is already up in two main ways. Firstly, steel structures will require little to no maintenance due to its durability, resistance to pests, extreme weather as well as fire and general aversion to wear & tear. This saves you money on costly repairs and other upkeep and helps you get many more years of use out of your building. Prefab steel also makes for great energy efficient buildings, capable of saving you lots of money on utility bills. These are both things that will save you money in the long run when comparing it to others types of buildings. For more information contact us today at 1-888-449-775
---
©2009-2023 King David Interactive Corp. All Rights Reserved. | CALL TO SAVE NOW! 1-888-449-7756